New Year Resolutions for Entrepreneurs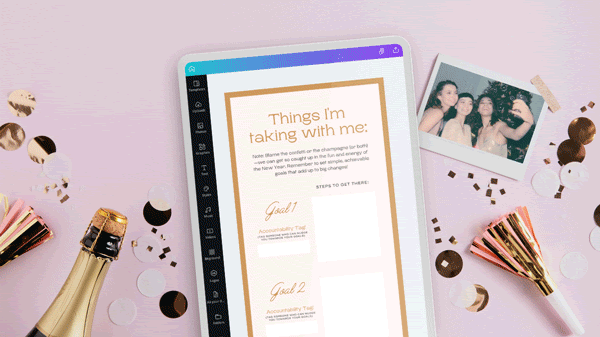 Who is up for New Year resolutions?
Nah, count me out.
Me! I always make them but they are forgotten soon!
Me! I always stick by mine :D
Well well, for a year that's gone by, some resolutions might be important!
When it comes to entrepreneurs, 2020 has been interesting - some soared, some pivoted, some gave in and some survived.
As we step into 2021, it's imperative that we do not forget the learnings from the past year, acknowledge them and make them part of our plans!
Here are some resolutions that will help us sail through:
1. We will be grateful and proud of what we have done
Working in a startup environment can sometimes mean newer goals everyday. You achieve them, you create new ones. Endless to-do lists with new bullet points adding every hour. I personally have monthly, weekly and daily to-do lists!
This is a great way to get things done, but pausing, reflecting and patting yourself on the back and importantly celebrating your accomplishments should be at the forefront too.
Look back at your 2020 calendars and celebrate ALL that you have done!
2. We will be more flexible
The pandemic definitely taught us the importance of pivoting. The world can throw you off gear in a second but how will you stand up and brace it, this requires adaptability - requires resilience. On an episode in my podcast, one 3-D printing company pivoted to print 3-D PPE suits, another manufacturing startup founder explained how they pivoted to connect PPE manufacturers to customers - they all changed their business models and target audience based on the situations. The 'Oh Shit!' moments should be followed by 'What if we do this now..?'
3. We will be more focused
We always say this in our masterclasses, ideas are dime a dozen, they only matter if you execute them. Ideating is always rosy, but focusing and working on it is the real deal. Entrepreneurs are celebrated for this very reason, they have managed to give their ideas a shot at execution. There will be tons of distractions, but focus is key. Identify the problem you want to solve and get it done! Plan, execute, iterate, do, do, do!
4. We will say 'NO' (if we have to!)
But why! Entrepreneurs are all about embracing opportunities. That's true as long as you are still finding what to focus on. Once you find a problem to solve, your time, energy and effort are not always worth the task you are saying 'yes' to. It's very important for startups and entrepreneurs to value their time.
In his book The Power of No, entrepreneur and author James Altucher writes: "When you say yes to something you don't want to do, here is the result: you hate what you are doing, you resent the person who asked you, and you hurt yourself." When it is coming from a place of subtle manipulation or even resentment, can saying yes when you mean "no" ever be a good thing?
Check out this great read on how you can learn to say NO!
5. We will collaborate more
Collaboration with competitors is the new mantra! We are all solving certain problems for the world and if it means collaborating to reach it faster or better, do it! We at fire.fly have worked with several companies in similar domains to get our vision out and we have always learnt that this builds beautiful, trustworthy relationships and better quality for our customers. Many startups & startups ideas out there to find your partners.
6. We will rethink ways of working
There are tons of books and advice out there on how businesses are built and how founders or companies should work, but find your own way. You don't have to work 24*7, you don't need a corporate office space, you don't need to stress out! Bring in mindfulness, wellness days, be more creative in everything you do, you never know, you might discover a new business model!
Think sustainably, think for the betterment of humanity always! The India startup ecosystem is robust and there are growing investors for startup in India and this can be an exciting opportunity to scale or start.
Here's to a brighter year ahead, filled with joy, satisfaction & fun!
Another great set of resolutions here.